New and Revised Publications
Florida Citrus Activity Book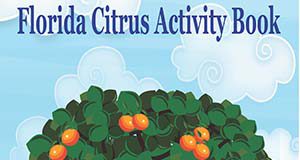 The Florida Citrus Activity Book is a basic introduction to Florida citrus trees, diseases, and pests. This 20-page booklet is for elementary students. Written by J.D. Burrow, M.M. Dewdney, M.E. Rogers, and T. Vashisth and published by the Plant Pathology Department.
http://edis.ifas.ufl.edu/pp331
Healthy Eating: Improve Nutrition with SNAP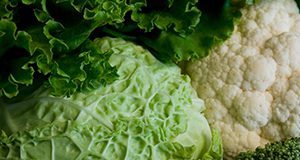 SNAP (the Supplemental Nutrition Assistance Program, formerly called Food Stamps) is one of several nutrition programs that help people meet their dietary needs. This 2-page fact sheet provides a brief overview of SNAP and examples of ingredients for healthy meals. Written by Linda B. Bobroff, and published by the UF Department of Family, Youth and Community Sciences, revised November 2016.
http://edis.ifas.ufl.edu/fy918
Chronic Kidney Disease: Potassium and Your Diet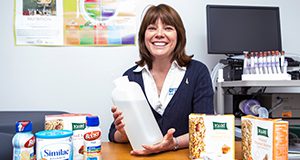 Potassium is an essential mineral required for normal body function. It helps maintain normal blood pressure, fluid and electrolyte balance, muscle and nerve function, as well as bone density. This three-page fact sheet describes potassium and its normal dietary importance, as well as the impact potassium levels have on those with Chronic Kidney Disease. Written by Ashley R. Kendall, Nancy J. Gal, and Wendy J. Dahl and published by the Food Science and Human Nutrition Department.
http://edis.ifas.ufl.edu/fs287
Keeping Bees in Florida
As of June 2016, there are over 4,000 registered beekeepers in the state of Florida and 440,000 managed colonies. According to the USDA, 2012 Florida beekeepers produced over 11 million pounds of honey. The average winter colony loss in Florida as reported by the Bee Informed Partnership Management Survey was the third lowest rate across the nation with only Hawaii and Texas reporting lower colony losses in that time period. This 4-page fact sheet written by Tomas A. Bustamante, Jamie D. Ellis, and Mary Bammer and published by the UF Department of Entomology and Nematology gives an overview of what makes Florida a unique state in which to keep honey bees. It explains the ins and outs of beekeeping in Florida, with descriptions of some of the hazards, a few of the important nectar-producing plants, special considerations for seasonal colony growth and management, and Florida beekeeping regulations.
http://edis.ifas.ufl.edu/aa264
Florida's Bats: The Florida Bonneted Bat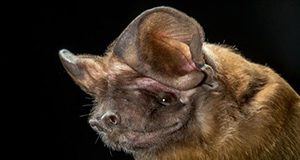 The Florida bonneted bat is one of only two endangered species of bat in Florida and the state's only endemic flying mammal ("endemic" means that it is found nowhere in the world but in Florida). With a 20-inch wingspan, it is Florida's largest bat and the third largest of all 48 species of bats in the United States. The Florida bonneted bat was listed as federally endangered in 2013 because of concerns over habitat loss, degradation, and modification caused by humans. Additional concerns include the species' small population size and restricted range, the small number of known colonies, their slow reproduction, and the relative isolation of separate populations of bonneted bats. This 2-page fact sheet written by Holly K. Ober, Terry Doonan, and Emily Evans, and published by the UF Department of Wildlife Ecology and Conservation explains how to differentiate Florida bonneted bats from velvety free-tailed bats and Brazilian free-tailed bats and explains what to do if you find one of these endangered bats.http://edis.ifas.ufl.edu/uw426
Florida's Bats: Velvety Free-Tailed Bat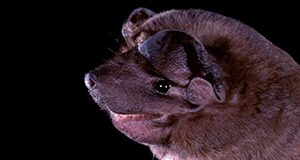 The velvety free-tailed bat is found nowhere in the United States but extreme south Florida. These bats emerge from their roosts earlier than most other bats, often shortly before sunset. This 2-page fact sheet written by Holly K. Ober, Terry Doonan, and Emily Evans, and published by the UF Department of Wildlife Ecology and Conservation explains how to differentiate velvety free-tailed bats from Brazilian free-tailed bats and Florida bonneted bats.
http://edis.ifas.ufl.edu/uw425
Florida's Bats: Brazilian Free-tailed Bat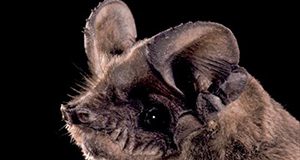 The Brazilian free-tailed bat lives throughout Florida and is the state's most common bat. They are important economically because they consume large quantities of insect pests. This 2-page fact sheet written by Holly K. Ober, Terry Doonan, and Emily Evans, and published by the UF Department of Wildlife Ecology and Conservation explains how to differentiate Brazilian free-tailed bats from velvety free-tailed bats and Florida bonneted bats.
http://edis.ifas.ufl.edu/uw424
Protecting Florida Panthers by Protecting Domestic Animals: Building a "Panther-Proof" Pen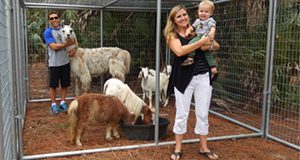 Florida panthers once ranged throughout most of the southeastern United States, but loss of habitat and efforts to eradicate panthers during the 1800s led to a large decline throughout much of their historic range. Florida panthers were listed as an endangered species in 1967 and have been federally protected by the US Endangered Species Act since 1973. For the most part, the role of panthers in the natural environment benefits people (they prey on burgeoning populations of white-tailed deer, raccoons, opossums, and feral hogs). Panthers do sometimes kill pets and livestock in rural and residential areas in southwest Florida, however, and some people believe that panther kills happen because panther populations have grown too large or are not well-managed. In fact, the panther population is dangerously small, and most of these losses can be attributed to poor management not of panthers but of pets and livestock. To maintain support for panther conservation, it is paramount that rural residents protect and secure their pets and livestock. This 3-page fact sheet written by Phillip D. Rodgers, Elizabeth F. Pienaar, Mark Lotz, and Darrell Land and published by the UF Department of Wildlife Ecology and Conservation explains how to make a locking, secure enclosure to protect livestock from panther predation–and protect the fragile panther, as well.
http://edis.ifas.ufl.edu/uw423
Improving, Restoring, and Managing Natural Resources on Rural Properties in Florida: Sources of Financial Assistance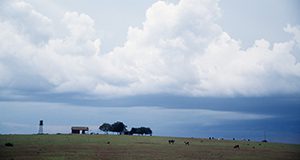 Interested in conserving natural resources, such as wildlife habitat, or protecting the agricultural heritage of your land? Both federal and state governments have technical and financial assistance programs to help rural landowners achieve natural resource goals. These challenges are addressed through land rentals, technical assistance, cost-shares, and incentive payments and include both time-limited and permanent land-use options.
This 8-page fact sheet written by Chris Demers, Martin B. Main and Mark E. Hostetler and published by the UF School of Forest Resources and Conservation informs landowners about government programs available to help conserve natural resources.
http://edis.ifas.ufl.edu/fr156
Thrips Management Program for Horticultural Crops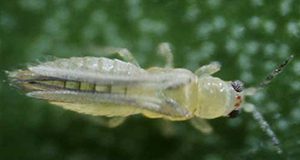 Among the 5,500 (or more) well-described species of thrips worldwide, nearly 1% are known as economically important pests. Because these tiny pests can feed on multiple plants, their damage potential to nursery and greenhouse production is immense: thrips inflict millions of dollars loss every year. Thrips hide easily in tiny spaces, reproduce rapidly, and can survive in lots of climates. And they are invisibly small! Thrips infestations present a huge problem in the regional and international trade of plant materials and products, due to the quarantine risks and damage associated with several species in the order.
This 7-page fact sheet written by Vivek Kumar, Garima Kakkar, Cristi Palmer, Cindy L. McKenzie, and Lance S. Osborne and published by the UF Department of Entomology and Nematology presents a program to manage important thrips pests, including western flower thrips (Frankliniella occidentalis), chilli thrips (Scirtothrips dorsalis), weeping fig thrips (Gynaikothrips uzeli), gladiolus thrips (Thrips simplex), and privet thrips (Dendrothrips ornatus) known to damage several horticultural crops of economic importance in the United States. The publication will help growers take appropriate measures to minimize economic damage.
http://edis.ifas.ufl.edu/in1145
Establishment and Production Costs for Southern Highbush Blueberry Orchards in Florida: Enterprise Budget and Profitability Analysis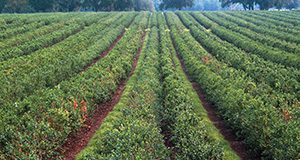 The United States is the world's largest producer of blueberries. Florida's blueberry production represents a small fraction of total US production, but blueberries are nevertheless an important and valuable crop in the state because Florida growers benefit from the nation's earliest market window. In fact, the average price for blueberries received by growers in Florida during the last three years was 2.5 times the US average.
This 15-page fact sheet written by Ariel Singerman, Marina Burani-Arouca, Jeffrey G. Williamson, and Gary K. England, and published by the UF Department of Food and Resource Economics provides a summary of the enterprise budget developed for highbush blueberry production in Florida. The budget represents a typical operation and serves as an economic benchmark for growers, providing estimates of expenses and potential estimates of revenue and profit for a blueberry crop to help current and potential blueberry growers make informed decisions about blueberry production.
http://edis.ifas.ufl.edu/fe1002
Control y Biologia del Helecho Trepador Japones (Lygodium japonicum )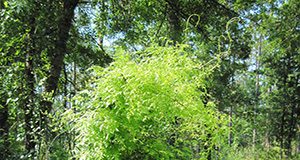 El helecho trepador japonés es una enredadera invasiva no nativa de los Estados Unidos (EEUU) que fue introducida aproximadamente en 1900. Este helecho se ha establecido a lo largo de la llanura costera del sudeste de los EEUU desde los estados de Norte y Sur Carolinas hasta Texas y Arkansas. El helecho trepador japonés es nativo de Asia, en particular Japón así como al oeste de la cordillera de los Himalayas. El área de establecimiento se ha expandido desde la región de la costa del Golfo de México incluyendo TX, AR, LA, MS, AL, FL, GA, SC, NC, y PA. En Florida, el helecho trepador japonés está ampliamente distribuido en el norte y al oeste del estado, mientras que en la parte centro-sur su abundancia es variable. Este helecho está adaptado a lugares soleados o con sombra, y por lo general se localiza en suelos húmedos como los bordes de los pantanos, lagos, arroyos y bosques de tierras altas.
This 6-page fact sheet was written by Elsa D. Chevasco, Patrick J. Minogue, Kimberly K. Bohn, and Francisco Escobedo, and published by the UF Department of School of Forest Resources and Conservation, November 2016.
http://edis.ifas.ufl.edu/fr344
Chalkbrood Recommendations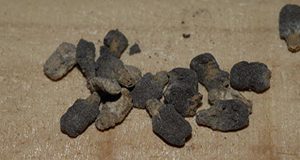 A pathogenic fungus called chalkbrood can turn infected larval honey bees into "mummies," killing them and reducing their colony's population and productivity. Florida's subtropical climate may contribute to a greater incidence of the disease, which is common throughout the state. This 2-page fact sheet describing chalkbrood and listing some management strategies to control it was written by Malcolm T. Sanford, Cameron J. Jack, and Jamie Ellis, and published by the UF Department of Entomology and Nematology, December 2016.
http://edis.ifas.ufl.edu/aa138
The Food Safety Modernization Act (FSMA) Preventive Controls for Animal Food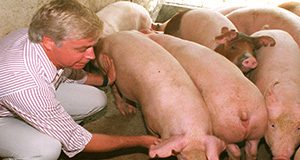 The Food Safety Modernization Act (FSMA) was signed into law in January of 2011 and is considered the most sweeping reform of food safety regulations in 70 years. The human food regulations were composed first and, with significant input from industry, academia, and consumer groups as well as other agencies, were then modified to better suit animal food production. In Florida, these new regulations apply to facilities that manufacture, process, pack, or hold food or food ingredients for animals. These facilities may include pet food manufacturers, renderers, ethanol distillers, feed mills, distributors, and others. The primary goal of these regulations is to ensure safe food for the animals, people who handle the feed, and people who consume the final animal products. This 3-page fact sheet discusses requirements, facilities that will most likely be expected to be in compliance, deadlines, development of a food safety plan, and preventive controls qualified individuals. Written by Jason M. Scheffler and Chad Carr, and published by the UF Department of Animal Sciences, December 2016.
http://edis.ifas.ufl.edu/an330
DNA, Technology, and Florida Strawberries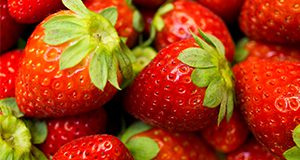 Are Florida strawberries genetically engineered? The answer is no. No genetically engineered strawberry has been commercialized anywhere in the world. The UF/IFAS strawberry breeding program has been developing strawberry varieties for nearly 70 years, but these varieties are developed using a conventional breeding process of crossing and selection. This three-page fact sheet describes that process in greater detail. Written by Seonghee Lee, Young-Hee Noh, Sujeet Verma, and Vance M. Whitaker and published by the Horticultural Sciences Department.
http://edis.ifas.ufl.edu/hs1287
Also see the UF/IFAS press release (12/14): UF/IFAS scientists: Commercially grown strawberries are not genetically engineered
Biology and Management of Pilea microphylla(Artillery weed) in Ornamental Crop Production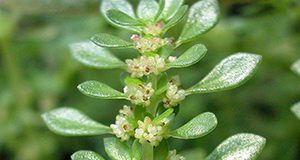 This five-page fact sheet describes the biology and management of Pilea microphylla, or artillery weed, for ornamental crop production. Artillery weed occurs primarily in moist, disturbed areas and is thought to be native to South America and parts of North America. It is found throughout Florida. Written by Debalina Saha, Chris Marble, Shawn Steed, and Nathan Boyd and published by the Environmental Horticulture Department.
http://edis.ifas.ufl.edu/ep535
Fertilization of Field-Grown and Landscape Palms in Florida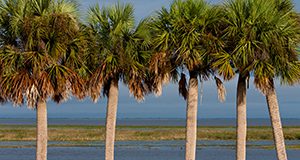 Palms growing in Florida landscape or field nurseries are subject to a number of potentially serious nutrient deficiencies. This five-page document discusses the prevention and treatment of these deficiencies. Written by Timothy K. Broschat and published by the Environmental Horticulture Department.
http://edis.ifas.ufl.edu/ep261
Estimating Return on Investment (ROI) for a Behavior Change: An Evaluation Tool for Extension Programs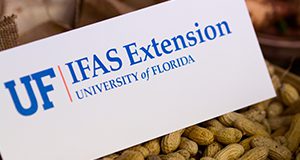 Extension professionals can benefit from knowing the value of a program's outcomes compared to how much it costs. One way to estimate a program's value relative to cost is through a series of calculations, known as Return on Investment (ROI). This four-page fact sheet describes ROI and how Extension professionals can use it in their programming. Written by Amanda D. Ali, Laura A. Warner, and Hayk Khachatryan and published by the Department of Agricultural Education and Communication.
http://edis.ifas.ufl.edu/wc270
What the 2012 Census of Agriculture Is Telling Us about Miami-Dade County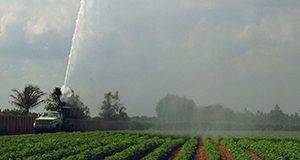 Agriculture is an important contributor to Florida?s economy. Only the tourism industry employs more Floridians. In 2012, agricultural output was estimated at $141.8 billion, accounting for 14.9% of the state's gross domestic product, and providing employment for 20.8% of the state's labor force. Monitoring the performance of the sector over time is therefore of critical importance to various stakeholders. This 8-page publication written by Edward Evans and published by the Food and Resource Economics Department focuses on the Agricultural Census data for Miami-Dade County and specifically examines trends over the 15-year period from 1997 to 2012 with the aim of highlighting some of the major trends occurring in the Miami-Dade County agricultural sector. In general, the data show that in spite of challenging times, the agricultural industry has remained important, contributing $604 million to the Florida economy in 2012.
http://edis.ifas.ufl.edu/fe1001
Pre-Breeding Considerations for the Development of Replacement Beef Heifers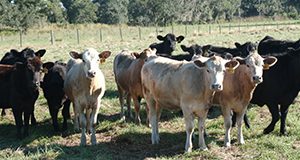 The efficiency of post-weaning development of heifers has a major impact on the overall profitability of cow-calf operations. To ensure satisfactory performance during the first breeding season, replacement heifers must be subjected to an adequate development program. This 3-page fact sheet covers age at puberty, nutrition, target body weight gain, pelvic area measurements, reproductive tract score, and herd health. Written by Pedro L. P. Fontes, Nicky Oosthuizen, Carla D. Sanford, and G. Cliff Lamb, and published by the UF Department of Animal Sciences, November 2016.
http://edis.ifas.ufl.edu/an329
What is EDIS?
EDIS is the Electronic Data Information Source of UF/IFAS Extension, a collection of information on topics relevant to you. More...
Author information
Additional IFAS Sites
Follow UF/IFAS on social media