New and Revised Publications
Calcium for Florida Turfgrasses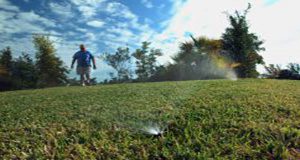 Calcium is the dominant cation in all soils of agronomic importance. This 3-page document will explain the function of Calcium in turfgrasses, describe situations where applications would or would not be of value in turfgrass management, and identify calcium sources. Written by T. W. Shaddox and published by the UF/IFAS Environmental Horticulture Department, March 2018.
http://edis.ifas.ufl.edu/ep554
Recruiting and Retaining Members in Agricultural Organizations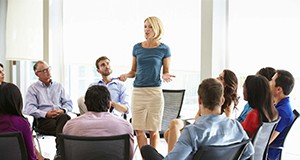 Many organizations struggle with recruiting new members and retaining current members. The UF/IFAS PIE Center conducted membership surveys of the Florida Cattlemen's Association and Florida CattleWomen to aid both groups in their membership efforts. This 3-page document discusses common membership barriers and practices in order to help agricultural organizations be better equipped to attract new members and keep current ones. Written by Ricky Telg and published by the UF/IFAS Department of Agricultural Education and Communication, March 2018.
http://edis.ifas.ufl.edu/wc300
Florida 4-H Shooting Sports Level 1 Instructor Training and Certification: Volunteer Leader Training Series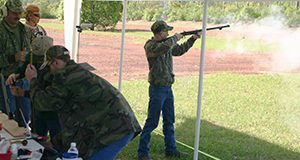 A successful county Shooting Sports program is not possible without screened and trained volunteers to lead clubs. Before instructing youth in any Shooting Sports discipline and/or assisting on the range, a volunteer must meet the Florida 4-H youth protection screening requirements and complete the Florida 4-H Shooting Sports Level 1 Instructor Training. This 3-page fact sheet discusses volunteer recruitment, training, certification in other Shooting Sports disciplines, Level 2 certification, and job duties. Written by Julie P. Dillard, Heather C. Kent, and Julia S. Kelly, and published by the UF/IFAS 4-H Youth Development Department, January 2018.
http://edis.ifas.ufl.edu/4h382
Risk Management for 4-H Youth Development Work: Pre-Event Planning Guide and Matrix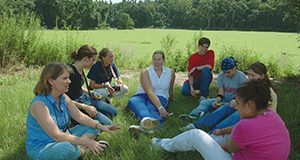 This is the first publication in the Risk Management for 4-H Youth Development Work series. This series is intended to prepare UF/IFAS Extension county faculty, staff, volunteers, and youth for the important task of providing best practices in risk management strategies. This 5-page fact sheet discusses the matrix, levels of risk, probability that something will go wrong, modifications to the event or activity, and post-event assessment. Written by Dale Pracht, Paula Davis, Stefanie Prevatt, Janet Psikogios, Marilyn Norman, Kate Fogarty, and Jean Hink, and published by the UF/IFAS 4-H Youth Development Department, revised March 2018.
http://edis.ifas.ufl.edu/4h299
Cost of Production for Processed Oranges in Southwest Florida, 2016/17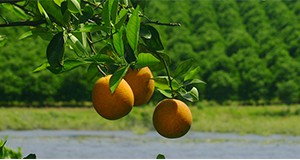 This 5-page fact sheet written by Ariel Singerman and published by the UF/IFAS Food and Resource Economics Department summarizes the cost of production per acre for processed oranges grown in southwest Florida during the 2016/17 season. Typical users of the estimates include growers and consultants, who use them as a benchmark; property appraisers, who use them to compute the taxes for property owners; and researchers, who use the estimates to evaluate the economic feasibility of potential new technologies.
http://edis.ifas.ufl.edu/fe1038
Cost of Production for Fresh Market Grapefruit Grown in Indian River, Florida 2016/17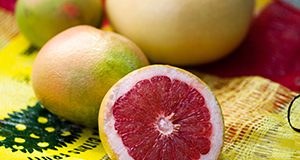 This 5-page fact sheet written by Ariel Singerman and published by the UF/IFAS Food and Resource Economics Department presents the cost of production per acre for growing fresh grapefruit in the Indian River region during 2016/17. Typical users of the estimates include growers and consultants, who use them as a benchmark; property appraisers, who use them to compute the taxes for property owners; and researchers, who use the estimates to evaluate the economic feasibility of potential new technologies.
http://edis.ifas.ufl.edu/fe1037
Instructional Design Using the Dick and Carey Systems Approach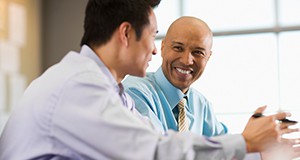 Instructional design is a system of procedures used for developing instruction and training curricula in a consistent and reliable method. This 5-page publication applies the best practices of instructional design using the Dick and Carey systems approach. Written by Tyler D'Angelo, J. C. Bunch, and Andrew Thoron and published by the UF/IFAS Department of Agricultural Education and Communication, March 2018.
http://edis.ifas.ufl.edu/wc294
Magnesium for Florida Turfgrasses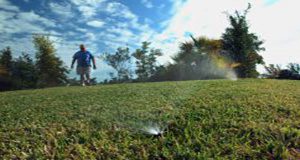 Soluble magnesium (Mg) is often applied to turfgrasses in both granular and foliar forms, and is therefore essential to understanding the function of Mg in the plant, the dynamics of Mg in the soil, and the forms of Mg fertilizers. This 3-page document discusses the function and forms of magnesium in turfgrasses. Written by T. W. Shaddox and published by the UF/IFAS Environmental Horticulture Department, March 2018.
http://edis.ifas.ufl.edu/ep555
Budget Template for Home Canning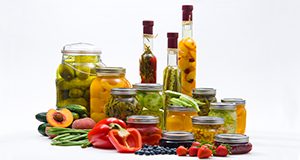 One in five US households cans fruits or vegetables in a home kitchen. If your household is one of them, you may want to know the full cost of the activity or how much money you are saving by doing it yourself. This 10-page fact sheet written by Kevin R. Athearn, Amarat Simonne, and Soohyoun Ahn and published by the UF/IFAS Food and Resource Economics Department presents a template designed to assist you in estimating the cost and potential returns from canning food at home.
http://edis.ifas.ufl.edu/fe1034
Rain Barrel Owners: Meeting the Programming Needs of This Unique Extension Audience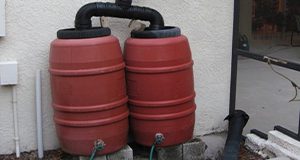 Rain barrels make it easy for households to practice water conservation. Extension programs for rain barrel construction, decoration, and giveaways can raise awareness for (and encourage use of) this technology. This 9-page document will provide insight into the behavior and attitudes of rain barrel owners so that Extension professionals may gain a better understanding of this unique audience. Written by Emily Ott, Paul Monaghan, Wendy Wilber, Lynn Barber, and Karissa Raymond and published by the UF/IFAS Department of Agricultural Education and Communication, March 2018.
http://edis.ifas.ufl.edu/wc297
Sugarcane Cultivar Descriptive Fact Sheet: CPCL 02-6848 and CPCL 05-1201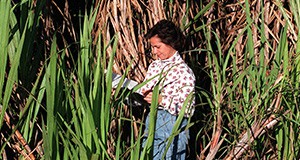 CPCL 02-6848 and CPCL 05-1201 are emerging sugarcane cultivars in Florida. Both cultivars were released commercially in 2012 and were quickly adopted by local sugarcane growers because of high yields and moderate to high resistance against major sugarcane diseases in Florida. This 4-page fact sheet provides basic information and yield and disease information to assist growers in management of these cultivars. Written by Hardev Sandhu and Wayne Davidson, and published by the UF/IFAS Agronomy Department, March 2018.
http://edis.ifas.ufl.edu/sc104
Cost Estimates of Producing Sapodilla in South Florida, 2017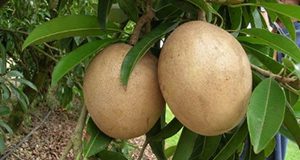 This 6-page fact sheet written by Edward A. Evans, Fredy H. Ballen, Aditya Singh, and Jonathan H. Crane and published by the UF/IFAS Food and Resource Economics Department provides an estimate of the costs and returns associated with an established sapodilla orchard in south Florida. The information presented is based on a wide range of production practices collected through field interviews with growers and industry specialists and is intended as a guide to estimate the financial aspects of operating an established sapodilla grove. Please note that sapodilla has been assessed by the UF/IFAS Invasive Plants Working Group as potentially invasive in south and central Florida. It should not be planted in home landscapes or in groves near natural areas. Sapodilla plantings must be fenced, and the fruit must be moved in covered vehicles to prevent fruit being eaten by wildlife and the plant from infesting areas outside the grove.
http://edis.ifas.ufl.edu/fe1015
Economic Feasibility of Cooling Dry Cows: Findings and Spreadsheet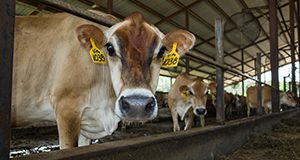 The negative effects of heat stress in lactating cows are well known, but only recent studies have explored those effects along with the full benefits of cooling dry cows. Recent work at the University of Florida has demonstrated the benefits of dry cow cooling on calf performance and cow health in the next lactation. This 5-page fact sheet discusses the economic losses from milk production due to heat stress, investment, utilities, maintenance, and feasibility analysis. Written by Fernanda Ferreira, Geoffrey Dahl, and Albert De Vries, and published by the UF/IFAS Department of Animal Sciences, March 2018.
http://edis.ifas.ufl.edu/an342
Public Policy Issues in Florida: 2017-18 Constitution Revision Commission (CRC)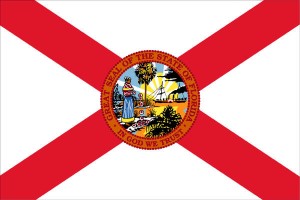 It is an exciting time in Florida public policy; the once-in-every-two-decades Constitution Revision Commission is in the process of recommending changes to the Florida state constitution. This 4-page fact sheet written by Rodney L. Clouser and published by the UF/IFAS Food and Resource Economics Department describes the process and explains how to get involved, evaluate the proposals for changes to the constitution, and cast an informed vote in November 2018.
http://edis.ifas.ufl.edu/fe1035
Assessment-based Pest Management of German Cockroaches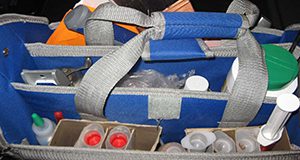 Assessment-based pest management emphasizes the importance of evaluating the intensity of a pest problem before treating the problem. This 10-page fact sheet written by F.M. Oi, E. Weeks, J. Jonovich, and D. Miller and published by the UF/IFAS Entomology and Nematology Department explains the strategy and includes a decision flow chart to provide an easy-to-follow overview on how a German cockroach problem can be assessed and successfully managed with specific guidance for each of four levels described in the fact sheet. The levels described constitute an escalation protocol that may approximate the tiers in a LEED (Leadership in Energy and Environmental Design) pest-management plan and may meet the requirements of some "green" pest-management certification programs, depending on level.
http://edis.ifas.ufl.edu/in1190
The Florida Bull Test 2016-2017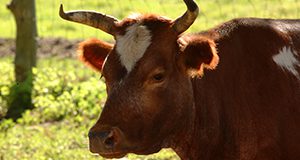 The 17th annual Florida Bull Test Sale was held on January 21, 2017 at the conclusion of the 2016-2017 Florida Bull Test. The test evaluated the performance potential and breeding soundness of bulls consigned to the program at the UF/IFAS North Florida Research and Education Center (NFREC). This new 9-page fact sheet discusses test procedures, assessment of feed efficiency, test rules and regulations, health requirements, and test results. Written by Luara B. Canal, G. Cliff Lamb, and Nicolas DiLorenzo, and published by the UF/IFAS Department of Animal Sciences, February 2018.
http://edis.ifas.ufl.edu/an341
CRISPR Gene Editing in Strawberry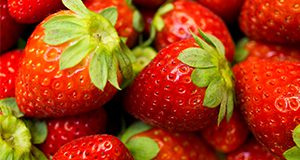 Because cultivated strawberries are genetically complex, conventional breeding of strawberry can be difficult. Therefore, gene editing can be useful when developing strawberry varieties. This 3-page document discusses CRISPR gene editing in strawberry. Written by Seonghee Lee, Cheolmin Yoo, Kevin Folta, and Vance M. Whitaker and published by the UF/IFAS Horticultural Sciences Department, February 2018.
http://edis.ifas.ufl.edu/hs1315
What Is a Wireless Sensor Network?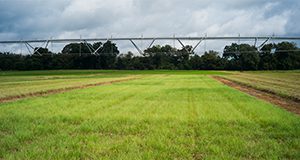 A wireless sensor network (WSN) is a system designed to remotely monitor and control a specific phenomenon or event. This new 2-page fact sheet discusses the advantages that the WSN has over traditional stand-alone sensors and controllers, power consumption and conservation, and WSN technologies. Written by Clyde Fraisse, Janise McNair, and Thiago Borba Onofre, and published by the UF/IFAS Department of Agricultural and Biological Engineering, January 2018.
http://edis.ifas.ufl.edu/ae521
Finger Lime: An Alternative Crop with Great Potential in South Florida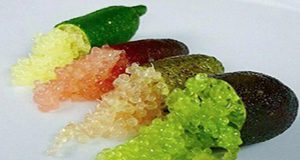 Cylindrical Australian finger limes (Microcitrus australasica) taste like a combination of lemon, lime, and grapefruit, come in a rainbow of colors, and have a texture like caviar. Like other citrus fruits, finger limes are nutritious, low in calories, and vitamin-rich. So far in the United States only California grows finger limes commercially, but this 4-page fact sheet written by Aditya Singh, Edward Evans, Jeff Wasielewski, Manjul Dutt, and Jude Grosser and published by the UF/IFAS Food and Resource Economics Department makes the case that exotic, colorful finger limes would likely grow well in Florida, where they would appeal to hoteliers and restaurants and to adventurous, health-conscious consumers on the lookout for a delicious new fresh fruit snack to try.
http://edis.ifas.ufl.edu/fe1033
Alimentacion Saludable: El calcio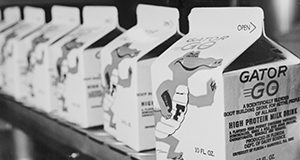 El calcio es el mineral principal que se encuentra en nuestros huesos y dientes. Nosotros necesitamos calcio para el buen funcionamiento de los músculos y los nervios. Written by Linda B. Bobroff, and published by the UF/IFAS Department of Family, Youth and Community Sciences, revised January 2018.
http://edis.ifas.ufl.edu/fy069
What is EDIS?
EDIS is the Electronic Data Information Source of UF/IFAS Extension, a collection of information on topics relevant to you. More...
Author information
Additional IFAS Sites
Follow UF/IFAS on social media