New and Revised Publications
Pesticide Labeling: Protection of Pollinators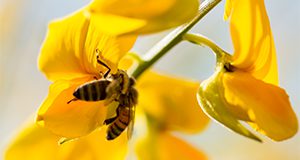 On May 29, 2015, the EPA published its Proposal to Mitigate Exposure to Bees from Acutely Toxic Pesticide Products. This seven-page fact sheet outlines the highlights from this policy and its proposed restrictions, which would prohibit applications of pesticide products that are acutely toxic to bees during bloom where honey bees are known to be present under contract for pollination services. Written by Frederick M. Fishel, James Ellis, and Gene McAvoy and published by the Agronomy Department.
edis.ifas.ufl.edu/pi271
Stewardship Ecosystem Services Study: Carbon Stores on Florida Forest Stewardship Program Lands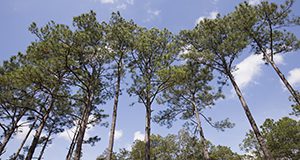 Nonindustrial private forestlands in Florida provide many environmental benefits, or ecosystem services. Ecosystem services are benefits from nature that are directly enjoyed, consumed, or used by humans, such as water quality improvement or protection, recreation, biodiversity, and even timber. Another benefit from forests that is gaining interest is their ability to store carbon through the photosynthetic capture of carbon dioxide, a greenhouse gas, in tree, plant, and soil biomass. The carbon dioxide that is stored over the life of a forest, called carbon stocks, is not only important for mitigating greenhouse gas contributions to climate change, but it can also be valued in several markets and incorporated into environmental policy instruments. This 5-page fact sheet was written by Nilesh Timilsina, Francisco J. Escobedo, Alison E. Adams, and Damian C. Adams and published by the UF Department of School of Forest Resources and Conservation April 2017.
http://edis.ifas.ufl.edu/fr384
Florida Rainfall Data Sources and Types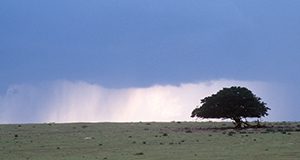 This new 5-page document introduces the sources, providers, and types of rainfall data available to Florida researchers and residents to promote understanding of the rainfall data and their application in studies and daily life. Written by Meijing Zhang, Young Gu Her, Kati Migliaccio, and Clyde Fraisse, and published by the UF Department of Agricultural and Biological Engineering, January 2017.
http://edis.ifas.ufl.edu/ae517
Enhancing the Success of Extension Programs with the Social Exchange Theory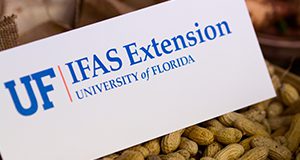 Social Exchange Theory (SET) is based on the principle that human behavior is an exchange of rewards between people. This three-page fact sheet explains how it can be applied to Extension programming to promote clientele participation in programs and a commitment to changing their behaviors. Written by Amanda D. Ali and Laura A. Warner and published by the Department of Agricultural Education and Communication.
http://edis.ifas.ufl.edu/wc280
Getting Engaged: Resources to Support Community Engagement Practices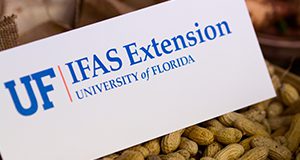 This document is part of a series called Getting Engaged (http://edis.ifas.ufl.edu/topic_series_getting_engaged), designed to help Extension and research faculty and other community engagement professionals improve their engagement with a variety of stakeholder audiences. This four-page document offers resources for practitioners at all stages, from those just beginning to think about engagement to those who have been engaging their communities for years. Written by Kathryn A. Stofer and published by the Department of Agricultural Education and Communication.
http://edis.ifas.ufl/edu/wc273
Nitrogen to Potassium Ratios for Florida Golf Courses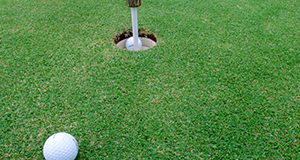 Golf course nutrient management programs commonly include application of both nitrogen and potassium. These macronutrients are required by turfgrass in greater quantities than any other element except carbon, hydrogen, and oxygen. This two-page fact sheet explains the Nitrogen to Potassium ratios that are best for golf courses. Written by T.W. Shaddox and J.B. Unruh and published by the Environmental Horticulture Department.
http://edis.ifas.ufl.edu/ep540
Developing County Associations for School and Community Gardens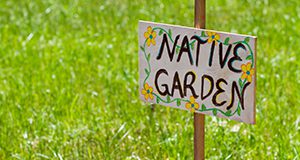 Increasingly, gardeners receive attention for the educational, environmental, health, and social impacts that their projects facilitate within schools and communities. Garden associations allow Extension to play a vital role in providing technical information to support new and existing gardens. This three-page fact sheet outlines the framework used by a pilot garden association program in Polk County, Florida. Written by John M. Diaz, Susan Tyler Webb, and Erin Elsberry and published by the Department of Agriculture Education and Communication.
http://edis.ifas.ufl.edu/wc279
Getting Engaged: Improving Your Stakeholder Engagement Practices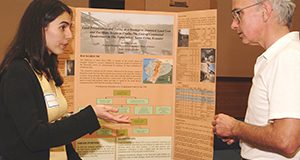 This document is part of a series called Getting Engaged (http://edis.ifas.ufl.edu/topic_series_getting_engaged), designed to help Extension and research faculty and other community engagement professionals improve their engagement with a variety of stakeholder audiences. This four-page document provides basic information that will help faculty and other community professionals become more comfortable with engaging various stakeholder audiences. Written by Kathryn A. Stofer and published by the Department of Agricultural Education and Communication.
http://edis.ifas.ufl.edu/wc274
Protein and the Older Adult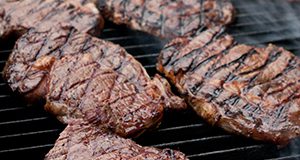 Protein is a nutrient that provides energy for our bodies and is involved in many vital functions, such as repair, maintenance, and immune function. This three-page document discusses the protein requirements for older adults. Written by Amanda L. Ford and Wendy J. Dahl and published by the Food Science and Human Nutrition Department.
http://edis.ifas.ufl.edu/fs290
Oysters for the Future: Proper Oyster Culling Techniques Matter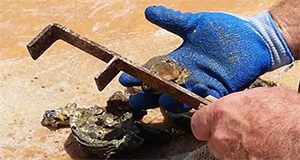 The eastern oyster (Crassostrea virginica) provides many important functions in coastal environments, from serving a crucial role in the estuary's food web to improving water quality for beachgoers and wildlife. Oysters are also a popular food choice for people. At times the commercial industry landings value has topped $8 million annually in Florida. This 2-page facts sheet written by Erik Lovestrand and published by the Florida Sea Grant College Program is one in a series that highlights some of the key ecological and human factors important to the long-term sustainability of this valuable fishery.
http://edis.ifas.ufl.edu/sg143
Awareness, Knowledge, and Perceptions of Barotrauma and Barotrauma Mitigation: A Survey of Florida Anglers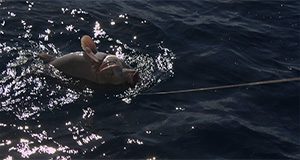 Saltwater recreational fishing is an important economic engine for Florida's coastal communities. The annual economic impact to the Florida economy of saltwater recreational fishing, which sustains 110,000 jobs, is estimated to be $13 billion. Given the popularity and economic importance of reef fish, careful management of these fish stocks is imperative for the sustainability of the reef-fish resource. Barotrauma, a phenomenon that causes problems for deep-water fish caught and brought to the surface, is recognized by fishery managers as a key cause of death in "catch-and-release" reef fish. This 5-page fact sheet written by Charles Adams, Joy Hazell, Lisa Krimsky, Bryan Fluech, Betty Staugler, John Stevely, and Robert Botta and published by Food and Resource Economics Department describes a recent survey of Florida saltwater anglers and sheds light on incentives for and constraints against the use of barotrauma mitigation devices.
http://edis.ifas.ufl.edu/fe1010
Oysters for the Future: The Value of Science-Based Management in the Oyster Fishery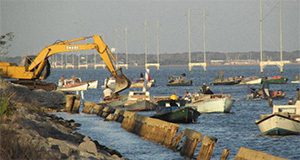 The eastern oyster (Crassostrea virginica) provides many important functions in coastal environments, from serving a crucial role in the estuary's food web to improving water quality for beachgoers and wildlife. Oysters are also a popular food choice for people. At times the commercial industry landings value has topped $8 million annually in Florida. This 2-page fact sheet written by Erik Lovestrand and published by the Florida Sea Grant College Program is one in a series that highlights some of the key ecological and human factors important to the long-term sustainability of this valuable fishery.
http://edis.ifas.ufl.edu/sg145
Oysters for the Future: Oystering Rules, The Whys and Wherefores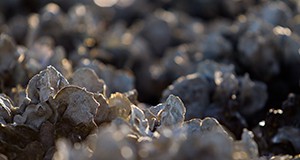 The eastern oyster (Crassostrea virginica) provides many important functions in coastal environments, from serving a crucial role in the estuary's food web to improving water quality for beachgoers and wildlife. Oysters are also a popular food choice for people. At times the commercial industry landings value has topped $8 million annually in Florida. This 2-page fact sheet written by Erik Lovestrand and published by the Florida Sea Grant College Program is one in a series that highlights some of the key ecological and human factors important to the long-term sustainability of this valuable fishery.
http://edis.ifas.ufl.edu/sg144
Tissue Testing and Interpretation for Florida Turfgrasses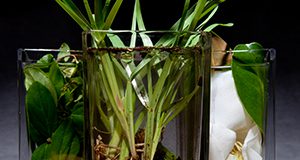 Tissue analysis offers a precise estimate of a plant's nutritional status at the time of sampling. Nutrient deficiencies can be detected with tissue analysis before visual symptoms appear. This three-page fact sheet describes the importance of tissue testing and how to interpret the results. Written by T.W. Shaddox and published by the Environmental Horticulture Department.
http://edis.ifas.ufl.edu/ep539
Parameters for Site-Specific Soil Phosphorus Loss Modeling from Soil Test Data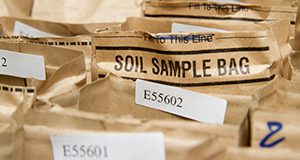 This four-page fact sheet is part of a series titled Soil Phosphorus Storage Capacity (SPSC) for Phosphorus Risk Assessment and Management. This series is intended for use by those who are interested in management practices and policies that minimize the risk of phosphorus loss from soils. Written by Biswanath Dari, Vimala D. Nair, and Willie G. Harris and published by the Department of Soil and Water Sciences.
http://edis.ifas.ufl.edu/ss656
Production Guidelines for Globe Artichoke in Florida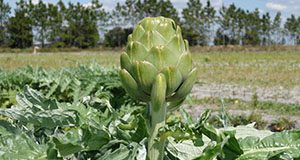 Globe artichoke (Cynara cardunculus L.) belongs to a genus of thistle-like plants in the sunflower (Asteracae) family and is cultivated for its flower buds. This four-page fact sheet discusses production guidelines for artichoke in Florida. Written by Shinsuke Agehara and published by the Horticultural Sciences Department.
http://edis.ifas.ufl.edu/hs1289
Citrus Flavonoid Effects on Obesity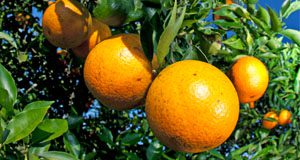 The increased prevalence of obesity in recent decades has sparked tremendous concern worldwide. A type of phytochemical, called flavanoids, has been shown in clinical trials to provide significan benefits to overall health because of their antioxidant abilities. Flavanoids are especially abundant in citrus species. This two-page fact sheets describes the health benefits of citrus flavanoids. Written by Yu Wang and Laura Reuss and published by the Food Science and Human Nutrition Department.
http://edis.ifas.ufl.edu/fs285
Water Conservation and Extension Participants: An Interesting Synergy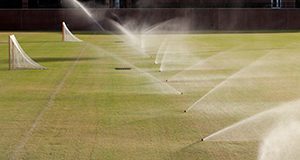 The home landscape is a place where there is a great opportunity for people to adopt irrigation practices and technologies that conserve water. However, a large portion of residents lack the required knowledge and skills to adopt some of those practices. This three-page fact sheet discusses using innovative evaluation approaches to demonstrate the impacts of statewide urban water conservation programs. Written by Laura A. Warner, Sebastian Galindo-Gonzalez, and Anil Kumar Chaudhary and published by the Department of Agricultural Education and Communication.
http://edis.ifas.ufl.edu/wc278
Climate Changes, Shifting Ranges: Climate change effects on wildlife in the Florida Everglades and Keys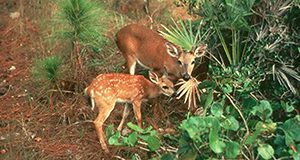 Where do the animals go when the sea rises? Learn the probable futures of Florida panthers and other south Florida wildlife in this 5-page fact sheet. Written by Larry Perez, James I. Watling, David Bucklin, Mathieu Basille, Frank J. Mazzotti, Stephanie Romañach, and Laura Brandt and published by the UF Department of Wildlife Ecology and Conservation, it explains how a changing climate could impact wild animals.
edis.ifas.ufl.edu/uw428
Does Consumers' Awareness Impact Their Purchase Likelihood of Neonic-Free Plants?
Neonicotinoid (neonic) pesticides have been facing intense scrutiny because of their potential role in pollinator insect population declines. Research has shown that insecticide use in general has resulted in $284 million per year in damages to honeybee and pollinator services in the United States. This is especially worrying because food supply would fail to meet increasing global food demand without pollinator insects.
Consumer awareness of neonic pesticides increases the purchase likelihood for plants that are labeled "neonic-free," and, as consumer awareness of neonics increases, demand for plants may decrease if there is limited availability of neonic-free options. This 5-page fact sheet written by Hayk Khachatryan and Alicia Rihn and published by the Food and Resource Economics Department explains the practical implications for growers, retailers, and policy makers and describes how these stakeholders can benefit from increased awareness of this important new market niche.
edis.ifas.ufl.edu/fe1008
What is EDIS?
EDIS is the Electronic Data Information Source of UF/IFAS Extension, a collection of information on topics relevant to you. More...
Author information
Additional IFAS Sites
Follow UF/IFAS on social media